Our People
Mohit Singhvi, BA (Law), LL.B, LL.M. MBA, PGDML, DCL, DLL
Founder and Head
Having worked for giants like Infosys and Vaish Associates, Mohit carries tremendously rich and intense experience of various corporate and high valued M & A transactions. Mohit's vision and articulate approach in his undertaking of various tasks has been divergent and has culminated into birth of Singhvi & Co. He has in his kitty vide range of experience of handling Due Diligence, Arbitration, Insolvency and litigation regarding mining, service, revenue, consumer, corporate, company, tax etc. Mohit has been regularly appearing before High Court of Bombay, New Delhi, Bangalore, Jaipur and Jodhpur and has also represented his clients before DRT, CAT, DCF, ITAT and various other judicial and quasi-judicial authorities.
A gold medalist in LL.B. and LL.M. and unmatched orator is also known for his invincible attitude towards the work and persona which travels beyond the expected is the cogent reason for the birth and successful, constant growth of Singhvi & Co. A keen learner and workaholic believe in continuous learning which is the sole motivator for pursuing course of company secretaryship.
Mr. Singhvi also takes care of the tax and regulatory practice inter alia overall supervisory and administration. With commercial acumen and analytical thinking, Mr. Singhvi has helped the firm to offer cost effective financial management services, accounting auditing services, company formation services etc. And also helps us bring the required analytic expertise to various fields as diverse as strategic planning, debt restructuring, market analysis, compliance, change management and the use of information technology.
Mr. Singhvi advises major nationalized banks and also assists private persons in raising funds through various methods opines on project financing to enable the clients to synergies and work effectively with vital financial resources and compete with the giants.
Deepika Singhvi, B. Com (Hons.), MBA, LL.B. LL.M.
Senior Associate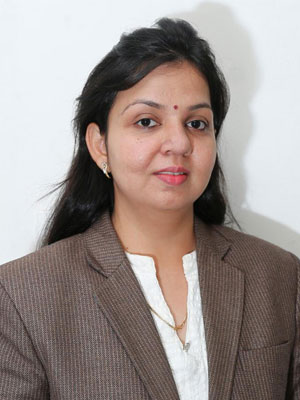 Although new in the legal field, Deepika has a vast experience of handing real estate transactions. She has with her bag full of knowledge and professional persona of serving customers with utmost dedication and honesty.
Having experience of working with giants like Unique Builders, Deepika carries an insight of practical realities and is a real asset of our practice since last two years.Not only this, her constant endeavor to explore and research is the reason for her growth, both personally and professional. She is also pursuing her Doctorate of Philosophy in Law from Manipal University, Jaipur, Rajasthan.
A thorough professional and a better human being is one of the recent addition and a strong pillars of Singhvi & co, and is known for her leadership agility and distinctiveness.
Vishwas Khatri, B.B.A.LL.B
Associate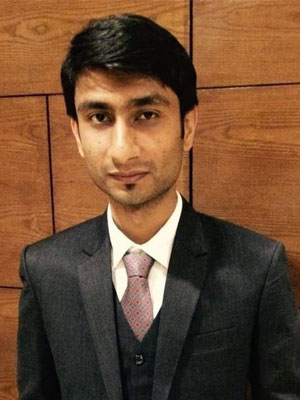 Mr. Khatri, after passing out from Faculty of Law, Bhartiya Vidhya Peeth, Pune recently joined Singhvi & Co. in the year 2021 and looks after the litigation and dispute resolution practice at both offices of the firm.
Vishwas has been an enthusiastic personality since his college days and is a mentor for no. of students because of his practical approach and unmatched leadership skills and further add to the strength of the firm being one of the distinguished firms in the industry. He advises client on various issues relating to Service Laws, Mining Laws Revenue Laws, Tax Laws, Tenancy Laws and other local laws.
Mr. Khatri also advises and assists DRT matters in raising funds through various methods opines on project financing to enable the clients to synergies and work effectively with vital financial resources and compete with the giants. Vishwas additionally hold diploma in cyber laws which gives him an edge to compete with his peers in the field of technology and allied laws.
Sahitya Subhash, B.A.LL.B (Hons.)
Associate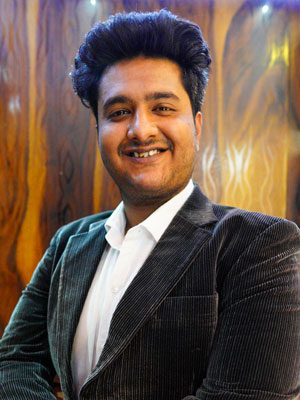 A healthy addition to the firm, Mr. Subhash brings along with him that extra zeal and leadership persona required to combat the niche of legal arena. He practices mainly in the area of Criminal Law and IPR. Mr. Sahitya Subhash has a degree in BA L.L.B. from National Law University, Vishakhapatnam and regularly appears before diverse fora including the High Courts, District Courts, Consumer Grievance Redressal Forum and various other statutory authorities / Regulatory fora.
Mr. Subhash also takes case of Insolvency and Bankruptcy matters and has appeared before various benches of NCLT including Jaipur, New Delhi and Mumbai. He also advises on service matters and looks after the administration of the firm along with Mr. Singhvi. His invincible approach towards the profession coupled with the National Law University molding is the driving force behind his acumen.